Scale Your Business With
UX & UI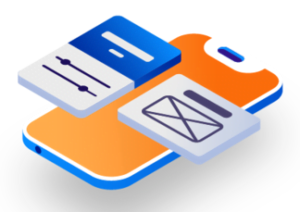 Your UI/UX needs are in good hands with FIS. We will manage the visual appearance of your application and ensure that the UI is both attractive and accessible. We will also optimise the flow of your application journey. This includes how your users navigate and interact with your application.
Ensure your application has the proper framework to achieve your goals through a comprehensive architecture review.
Define user personas to focus development on features that users want and need.
Design, prototype and perform usability tests.
Create custom features to provide unique value to your business.
Review and test—regression testing, customized regression suites, unit testing and application testing.
Deliver actionable recommendations to improve user experience quality and performance.
Contact us today for a Free Consultation
Clients who run very complex workloads trust us. Sign-up for our Managed Services and we'll take care of everything for you.